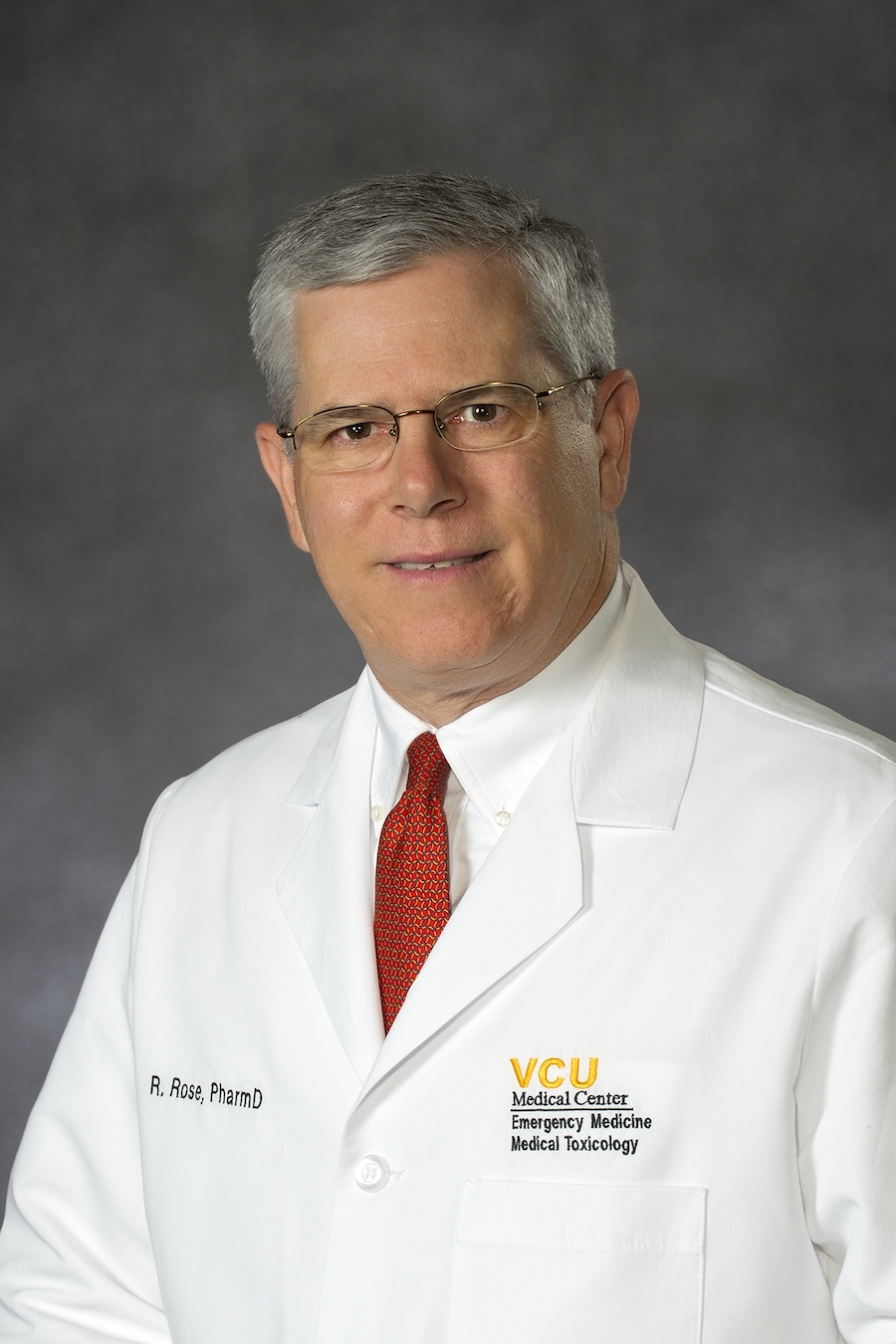 The Department of Emergency Medicine is proud to announce that S. Rutherfoord "Ruddy" Rose, Pharm.D. has been recognized and awarded for his exceptional work here at VCU.
The American Academy of Clinical Toxicology presented Dr. Rose with the Distinguished Service Award, acknowledging his unparalleled achievements as chair of the Division of Clinical Toxicology and director of the Virginia Poison Center.
The Virginia Poison Center is a free, 24/7 services for the public and healthcare providers with cases of poison exposure. Learn more about the center here.