About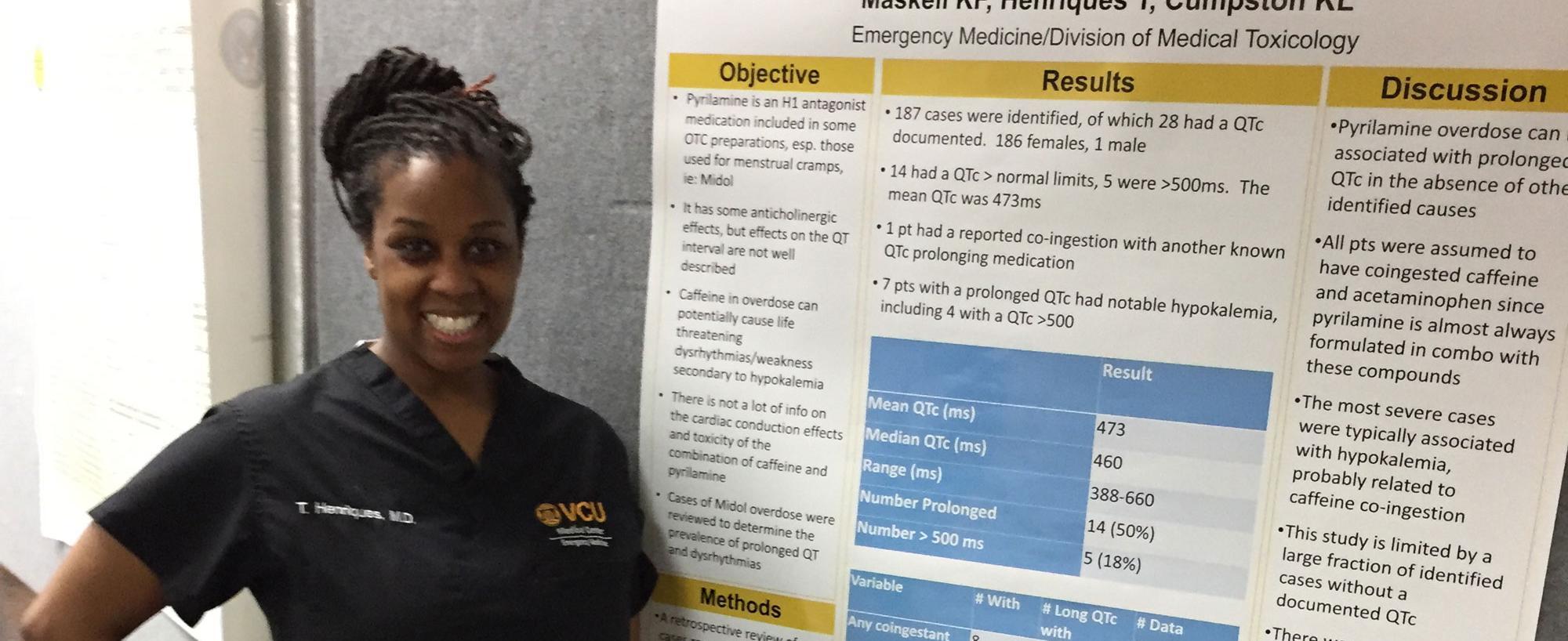 The Division of Clinical Toxicology provides emergency and elective consultation for children and adults with acute and chronic poisonings, envenomations, adverse drug reactions and drug interactions. The division was established in 2009 to coordinate patient care activities, enhance student and resident education, increase research efforts and facilitate collaboration with other VCU faculty and staff with toxicology expertise.
Mission
Our mission is to be Central and Eastern Virginia's definitive resource in all human poisoning through medical consultation, community engagement and extensive education for healthcare providers. We actively promote poison prevention and lowered healthcare costs by reducing unnecessary emergency room visits.
Virginia Poison Center
Established in 1958, the Virginia Poison Center is a free, 24/7 emergency service for both the public and all healthcare providers with cases of poison exposure, staffed by our specially trained registered nurses. The center's service area includes more than 3 million people and nearly 50 acute care hospitals and urgent care centers in central and eastern Virginia. A board-certified toxicologist is always on call for additional consultation.
The mission of the Virginia Poison Center is to provide rapid, expert and compassionate help to the public and health professionals in cases of suspected poison exposures and to provide public and professional education that reduces poison incidents.
Local: 804-828-9123
Toll-free: 800-222-1222

Learn more about the Virginia Poison Center
0%
percentage of human exposure cases managed by PCCs in 2017 involving children under age 6
0%
percentage of cases managed by PCCs in 2017 involving drugs and medication
0
cases of death due to drug overdose were recorded in the U.S. in 2017
$0b
medical cost and lost productivity saved by PCCs.