About
Education through experience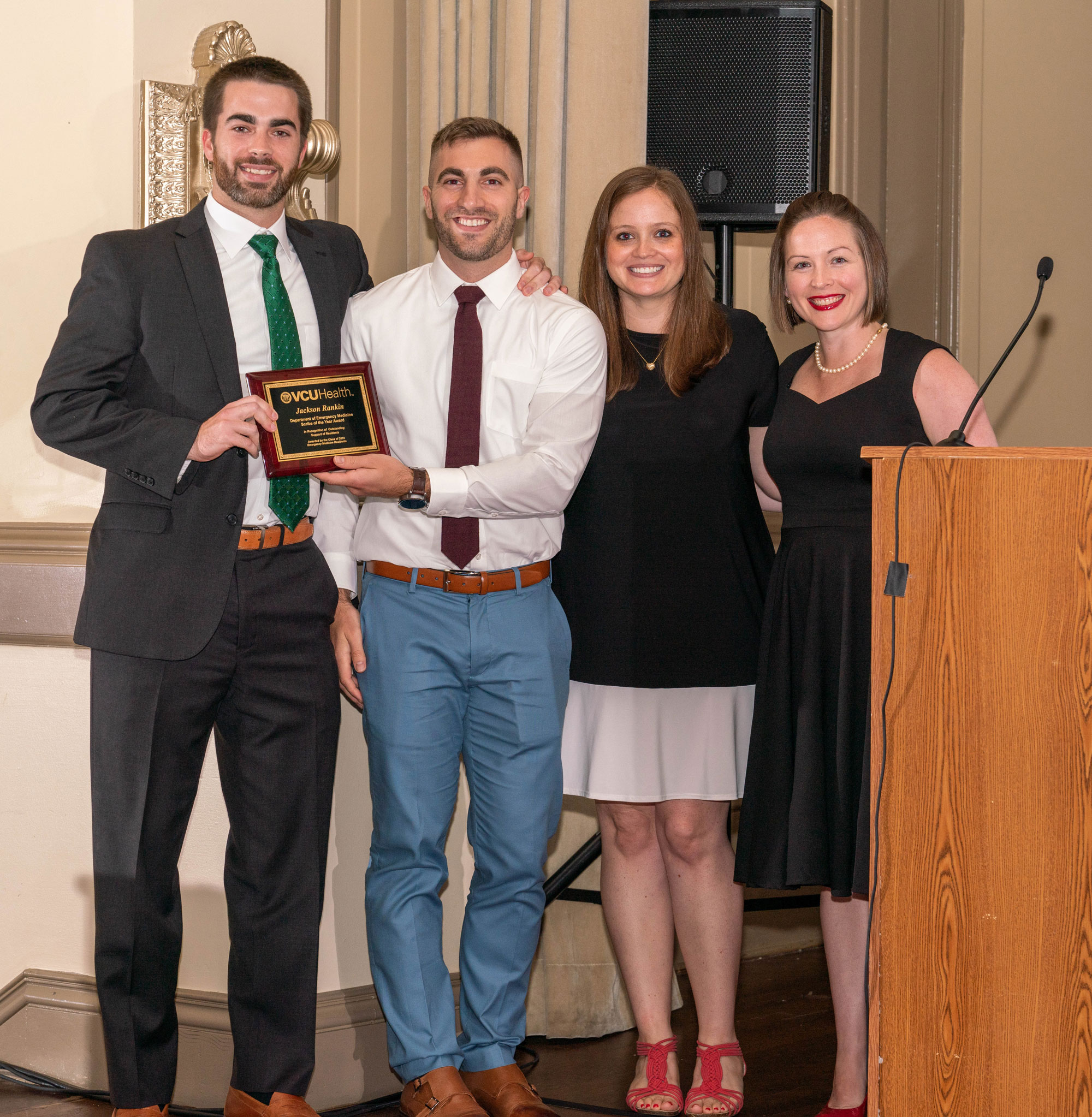 Housed in the Department of Emergency Medicine, the Medical Scribe Program trains and employs motivated, curious and tech-savvy individuals to assist providers by efficiently and accurately documenting patients' electronic health records (EHR) in real time. Scribes partner with clinical teams to help enhance patient experience and reduce the time providers spend on extensive documentation, which allows providers to increase their focus on medical care and improves patient flow throughout the department.
Applicants must have a high school diploma and be willing to complete the paid training program within six months of hire. We value, but don't require, the following characteristics in candidates:
A career interest in healthcare, with demonstrated involvement such as shadowing a healthcare professional (medical doctor, physician assistant, registered nurse, physical therapist, etc.)
The ability to multitask and thrive in a high-speed environment
Strong communication skills in person, by phone and in writing
Computer proficiency and the ability to quickly learn new applications
A working knowledge of or familiarity with medical terminology
The desire to develop new skills, network and learn from participating providers
About 25% of our scribes are students, with the majority being in a gap year after college.
Track Options
Emergency Department
Since the inception of the program we've placed scribes in the emergency department. Scribes in the ED are assigned to a specific department area, where they're available to work alongside any providers who need their services.
Ambulatory Clinics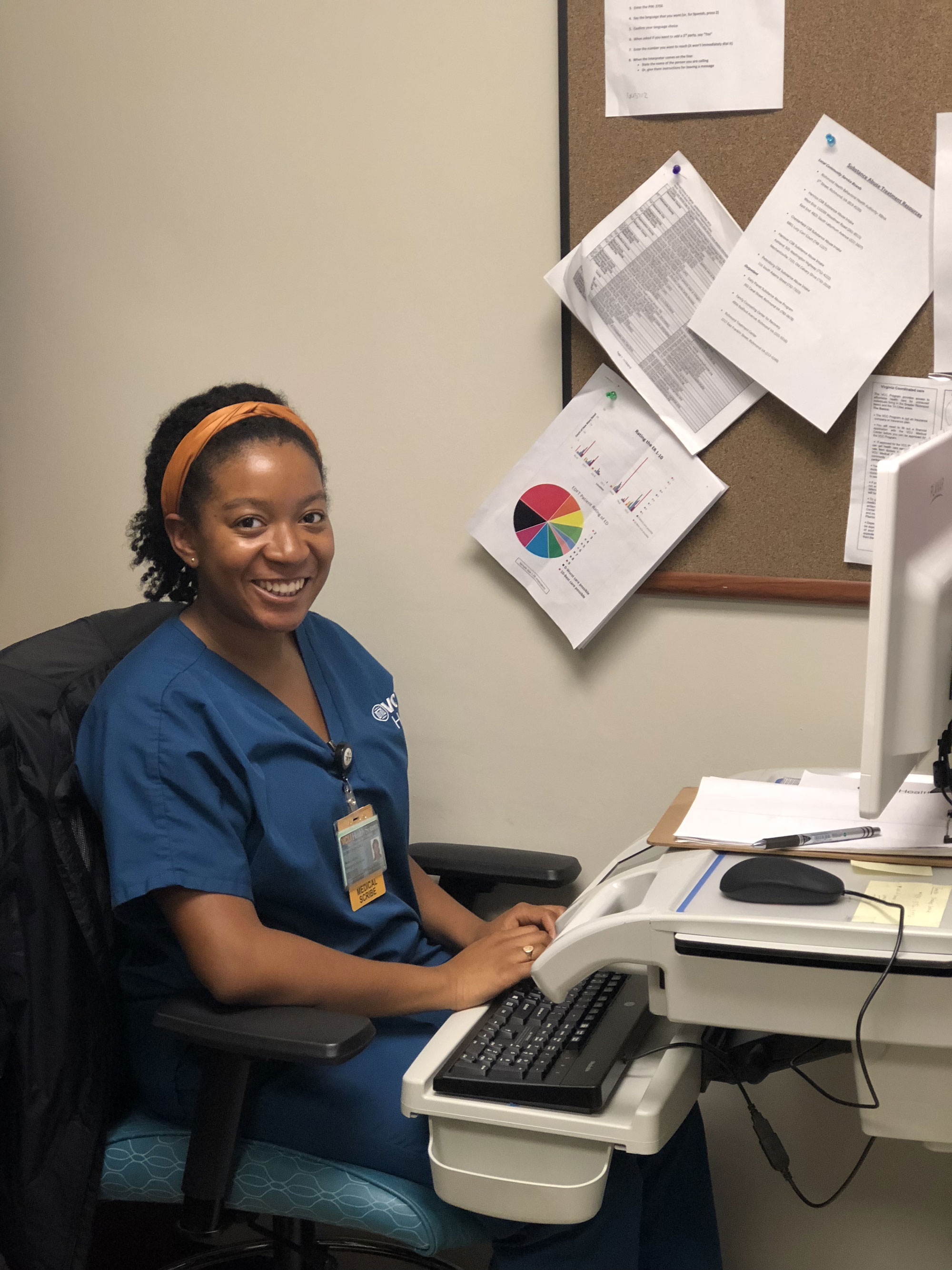 As part of a growing effort to promote physician wellness and expand opportunities for scribes, in 2019 we added ambulatory clinics to the program. This track pairs scribes with providers one-to-one, and they may work at VCU Medical Center's main hospital downtown or satellite locations such as the Neuroscience, Orthopaedic and Wellness (NOW) Center or Stony Point Campus.
We do our best to pair individuals in departments and clinics that align with their interests and career aspirations. Participating ambulatory clinics available to scribes include, but are not limited to, the following specialty areas:
Rheumatology, Allergy, and Immunology
Gastroenterology
Endocrinology
Primary Care and Family Medicine
Neurology
Ophthalmology
Orthopedics
Surgical Specialties (Vascular, Plastics, Colorectal, +others)
Surgical oncology
Transplant
Women's Health
Cardiology
Our comprehensive training involves three eight-hour classroom sessions and nine eight-hour practical sessions in the emergency department (or nine four-hour practical sessions in an ambulatory clinic). During those clinical periods, scribes start out observing their trainers, then move on to mock documentation, then document under close supervision of a trainer with regular feedback before becoming independent scribes.
If working full-time, trainees can complete the process in about three weeks; for part-timers, we require completion within six weeks.
Why VCU?
Our program offers an invaluable opportunity to work in a fast-paced, dynamic academic medical center alongside some of the best healthcare providers in Virginia. Here are just a few elements that make VCU stand out among other medical scribe programs:
Paid training: Scribes earn an hourly wage from day one, starting with training, which includes classroom sessions, shadowing and supervised scribing with a gradual progression to working independently.
Generous benefits: For scribes who work at least 20 hours a week we provide full benefits including health insurance coverage, paid time off and tuition reimbursement.
Professional support: We offer committee-style letters of recommendation on behalf of scribes who work with us for at least a year.
Helping providers: At VCU, we value work-life balance, mental health and overall wellness for all our faculty and staff. As a scribe, you'll have the satisfaction of assisting healthcare providers, relieving some of their stress and ensuring more facetime with their patients.
How to Apply
If you're interested in becoming a medical scribe at VCU, please contact associate administrator Jamie Reedy. We accept applications on a rolling basis, so please keep an eye on VCU Health's career site and search the term "medical scribe" for a current posting.
VCU Health Careers