About the Program
In an ever-changing landscape of modern healthcare, our combined residency program addresses the growing need for dual-trained physicians.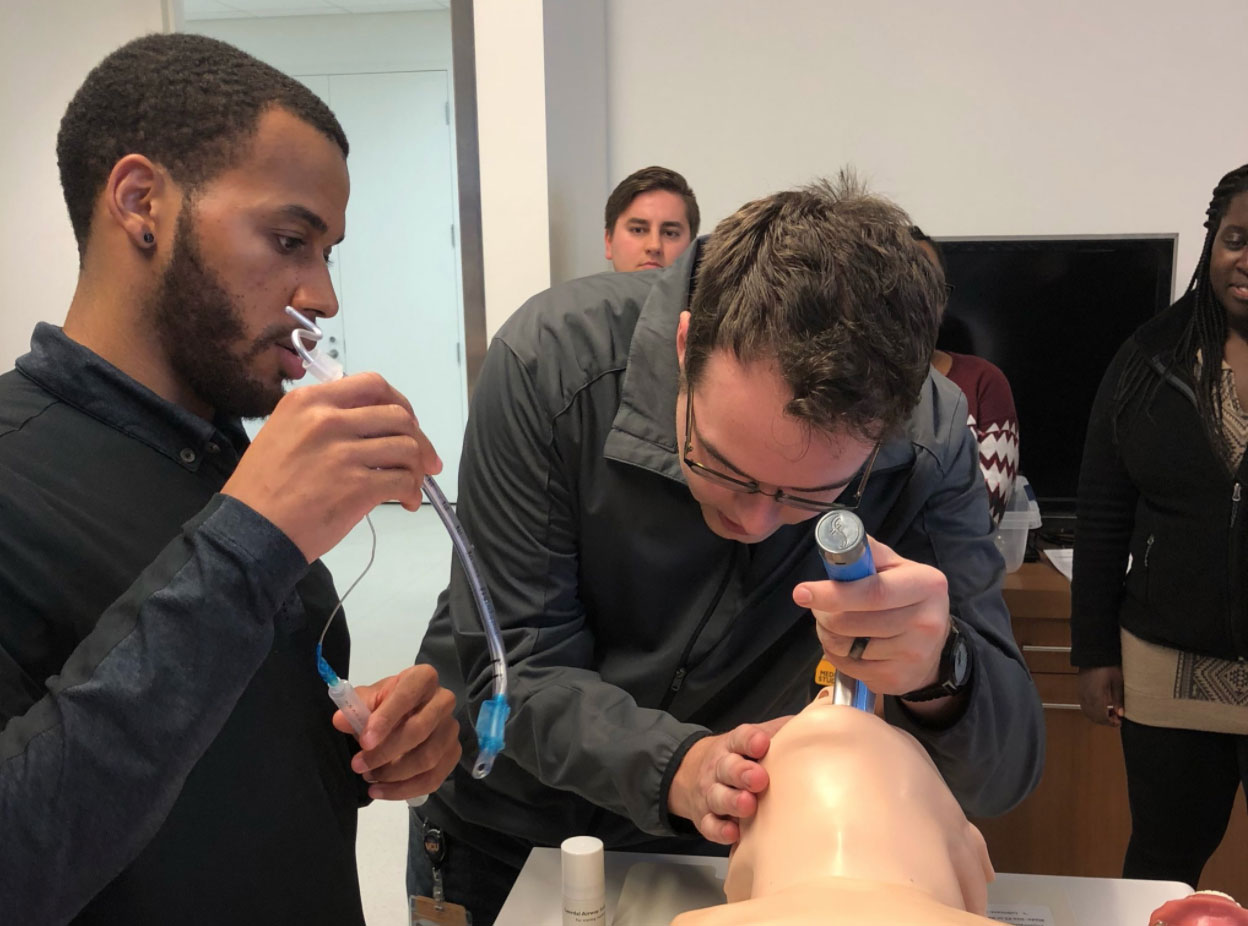 VCU's combined Emergency Medicine and Internal Medicine (EM-IM) Residency puts equal emphasis on emergency, inpatient and ambulatory patient care so that graduating residents will be prepared to practice in any combination of settings and be leaders of clinical, administrative and academic medicine. With comprehensive training across two specialties, we aim to equip future leaders to be competent practitioners in the rapidly changing environments of emergency and internal medicine.
Affiliated with the VCU Medical Center and the Hunter Holmes McGuire Veterans Affairs (VA) Medical Center, our program was the 12th EM-IM residency to be established in the U.S. Many of our past residents have accepted academic positions after graduating, and we're proud of their ability to utilize both aspects of their training.
In addition to core curriculum, upper level residents have the unique opportunity to choose a track and enhance their knowledge and skills in their particular area of interest which may include:
Clinical toxicology
Clinical ultrasound
Global health
Observation medicine
Rotations
Each year, residents rotate between the Departments of Emergency Medicine and Internal Medicine. Internal Medicine employs tandem scheduling with rotations alternating between inpatient and outpatient settings. Didactic requirements include monthly journal club sessions and regularly scheduled conferences.
Inpatient general med/elective
8 weeks
Inpatient general med
4 weeks
Medical respiratory ICU/ambulatory
8 weeks
Orthopaedic surgery
4 weeks
Critical care unit/cardiology consults
8 weeks
Inpatient general med/elective
8 weeks
Clinical ultrasound
4 weeks
VA ICU/endocrinology
8 weeks
Surgical trauma ICU
4 weeks
Observation medicine
4 weeks
Night float/rheumatology
4 weeks
Elective/rheuatology
4 weeks
Inpatient general med/ambulatory
12 weeks
Inpatient general med/elective
8 weeks
Critical care unit/elective
8 weeks
Community emergency medicine (CEM)
4 weeks
Digestive health/quality improvement
4 weeks
Digestive health/conference
4 weeks
Geriatrics/night float
4 weeks
Palliative med/elective
4 week
Medical respiratory ICU
4 weeks
Medical respiratory ICU/urgent care
4 weeks
Inpatient general med/track elective
8 weeks
Night float/elective
4 weeks
Salary and Benefits
VCU is proud to offer one of the highest resident salaries in the Commonwealth of Virginia. Cost of living adjustments occur each year.
PGY-1: $57,593
PGY-2: $59,199
PGY-3: $61,330
PGY-4: $63,724
PGY-5: $65,996
We offer three weeks of paid vacation each year, with an additional time off at either Christmas or New Years.
Residents also receive expense accounts to cover the costs of educational materials and conference attendance:
PGY-1: $1,200
PGY-2: $1,800
PGY-3+: $2,000
The Departments of Emergency Medicine and Internal Medicine are committed to supporting residents presenting original work at regional and national scientific conferences when they exceed the scope of the professional expense account.
Residents receive membership fee coverage for the following organizations:
American College of Emergency Physicians
Emergency Medical Residents Association
Society of Academic Emergency Medicine
Virginia College of Emergency Physicians
We also provide subscriptions to the following publications, along with training tools to prepare for professional examinations:
Academic Emergency Medicine
Annals of Emergency Medicine
Residents are eligible for the following benefits:
Health insurance
A tax-free health expenditure account
Subsidized parking near the hospital
Subsidized memberships to on-campus athletic centers
Access to VCU's online library collections
A stipend to cover on-call meals at any VCU vendor
A copy of the board review textbook
VCU vests
VCU EM personalized scrub sets
Six hours tuition credit per semester for any VCU course
Daycare facilities for infants and children
Yearly in-training examination
Voice recognition software for chart dictation
Scribe use for senior resident shifts
How to Apply
Join our talented and dedicated team
The VCU Department of Emergency Medicine participates in the National Resident Matching Program (NRMP), and prospective residents can apply using the Electronic Residency Application Service (ERAS) offered by the Association of American Medical Colleges.
Applicants must have a medical degree, acceptable medical examination scores and a minimum of four letters of recommendation, including at least one Standardized Letter of Evaluation (SLOE) from an EM rotation and one IM Chair letter.
Additional application materials include:
Curriculum vitae (CV) with the applicant's e-mail address and phone number
Personal statement
Official medical school transcript
Test scores

USMLE (must pass – no minimum score)
COMLEX (if applicable)
TOEFL (if applicable – minimum score 600)
CSA step 2CS (if applicable)
TWE (if applicable)

Notarized copy of visa (if applicable – VCU can only sponsor J-1 clinical visas)
Letters of recommendation: A minimum of four, including at least one

Standardized Letter of Evaluation

(SLOE) from an EM rotation
We adhere to VCU's statement of nondiscrimination, equal opportunity and affirmative action, and welcome and encourage a diverse, inclusive residency program.
EMERGENCY MEDICINE - INTERNAL MEDICINE RESIDENCY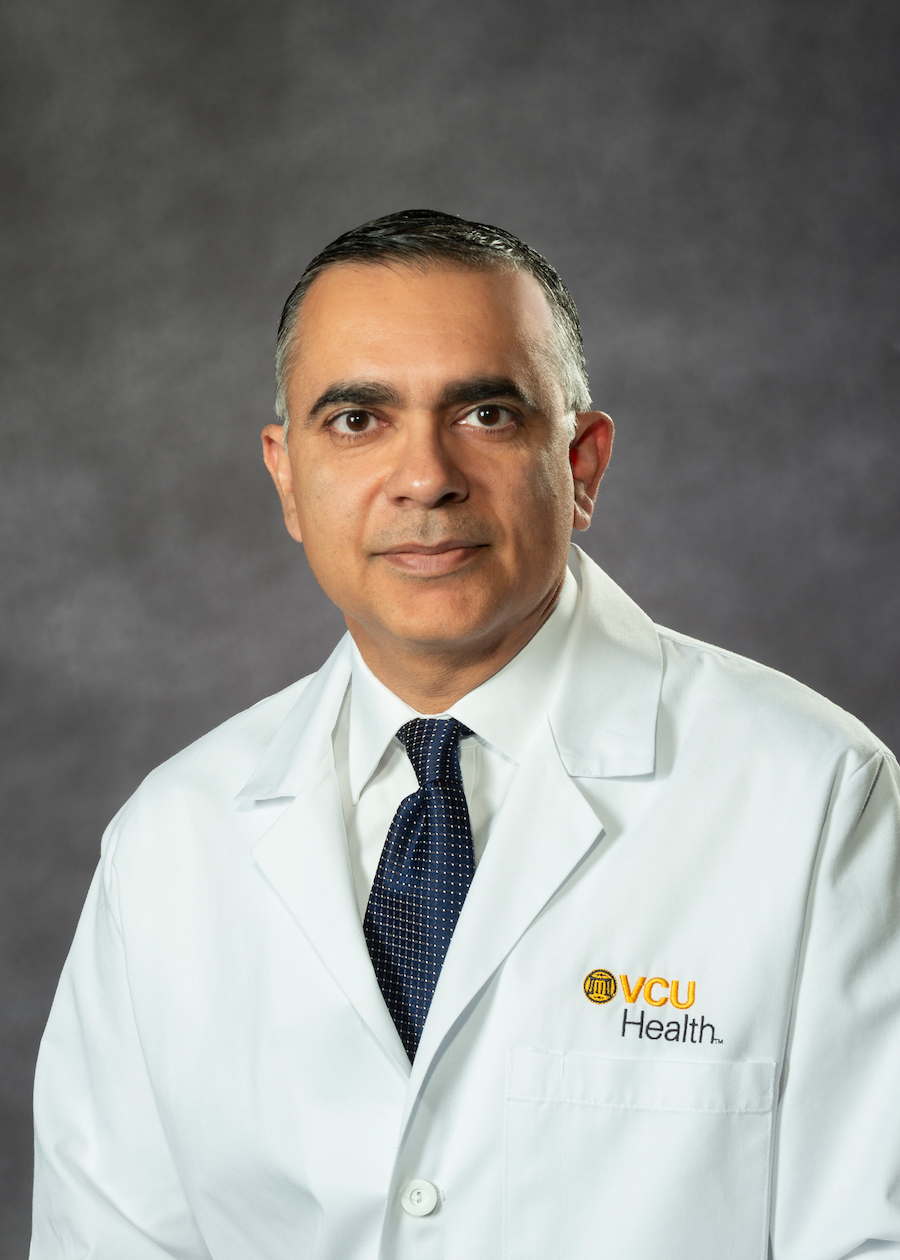 Pawan Suri, MD
Associate Professor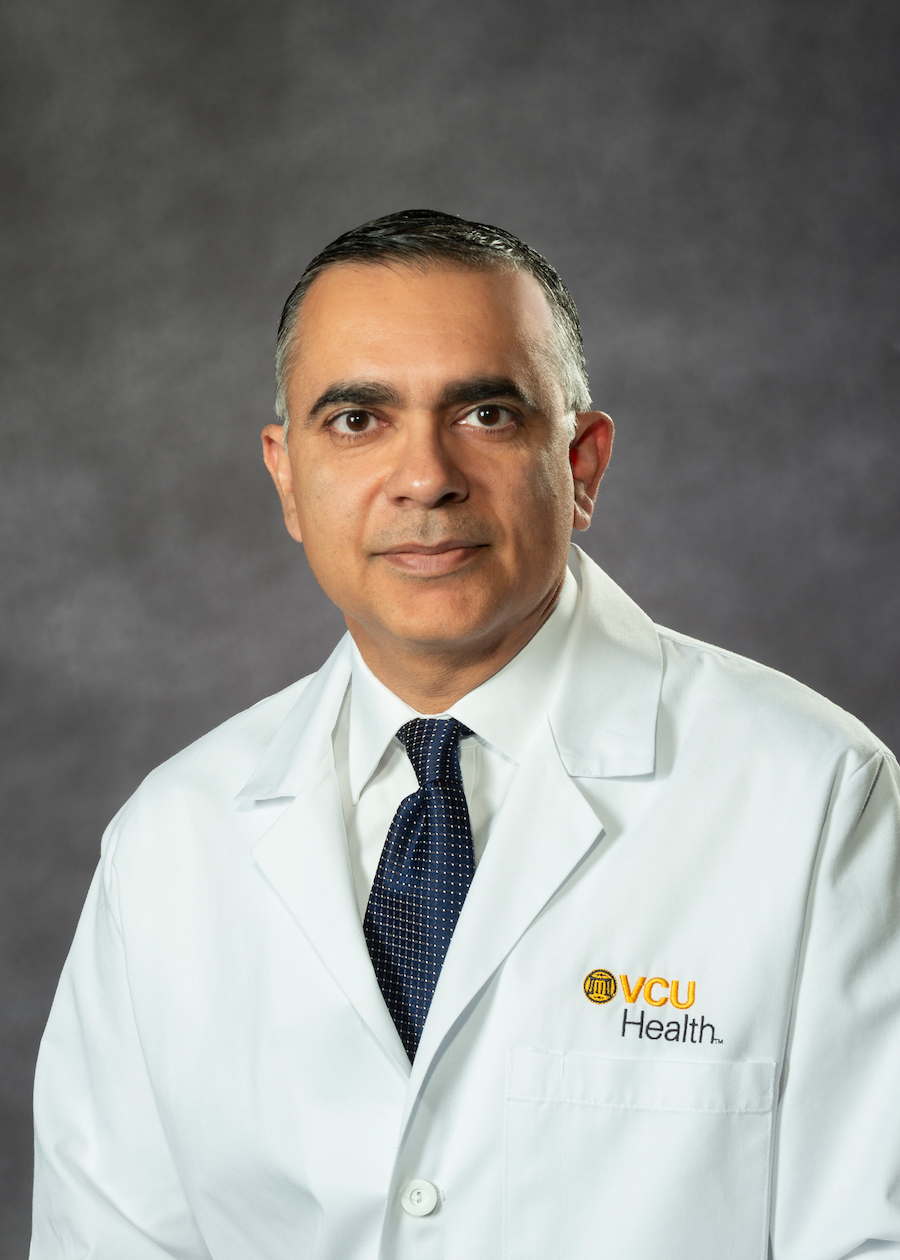 Pawan Suri, MD
Associate Professor
Division of Observation Medicine
EM-IM Residency Program Director
Division of Observation Medicine Chair

Email: pawan.suri@vcuhealth.org
EMERGENCY MEDICINE - INTERNAL MEDICINE RESIDENCY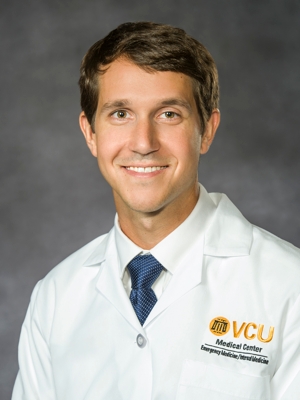 Kyle Taylor, MD
Chief Resident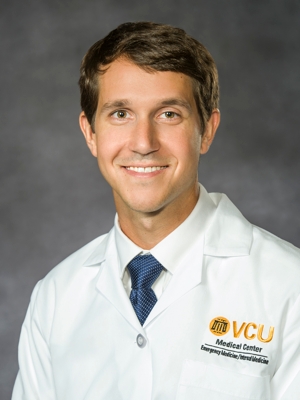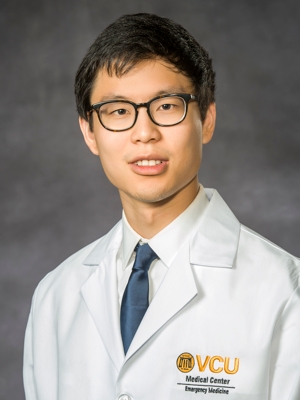 Alan You, MD
Chief Resident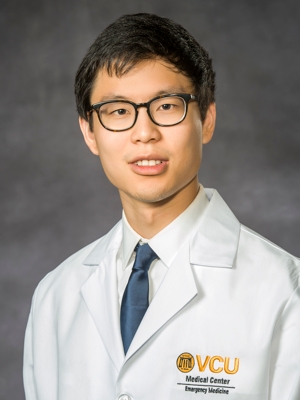 Hillary Wiles-Lafayette, DO