About the Program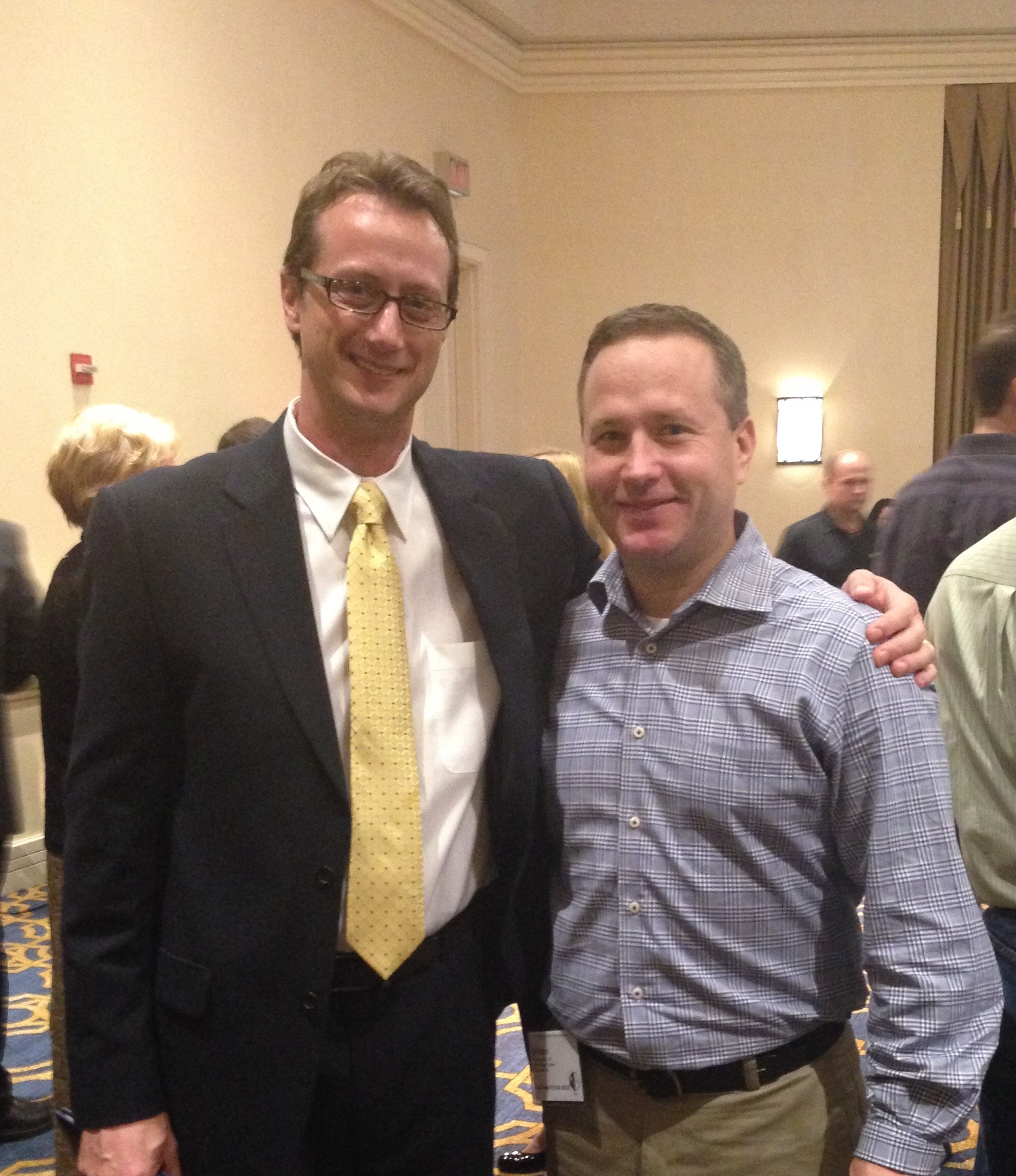 As the Division of Clinical Toxicology has evolved since its establishment in 2009, so have the opportunities for students, residents and fellows. This burgeoning program, which accepted its first fellow in 2011, fosters exploration of the field of medical toxicology in a collaborative environment. Fellows are able to contribute to the development and growth of the fellowship itself and the division as a whole.
Upon completion of the two-year, ACGME-accredited program, graduating fellows will possess a broad spectrum of skills that enable them to do the following:
Provide comprehensive and skilled consultation on clinical toxicology cases
Initiate an independent practice of medical toxicology
Integrate into an academic environment
Exhibit outstanding teaching skills
Manage and provide medical direction for poison centers
Conduct innovative, cutting-edge research
Mission
The mission of our fellowship is to develop clinicians who are exceptional in all domains of the medical toxicology discipline and enter their professional careers as skilled, well-adjusted clinical assets to the healthcare system. We accomplish this in a dynamic, balanced environment that emphasizes both rigorous education and trainee wellness while promoting inquiry, lifelong learning, scholarship and equitable patient care.
Join our mission
Curriculum
Learn about our extensive curriculum.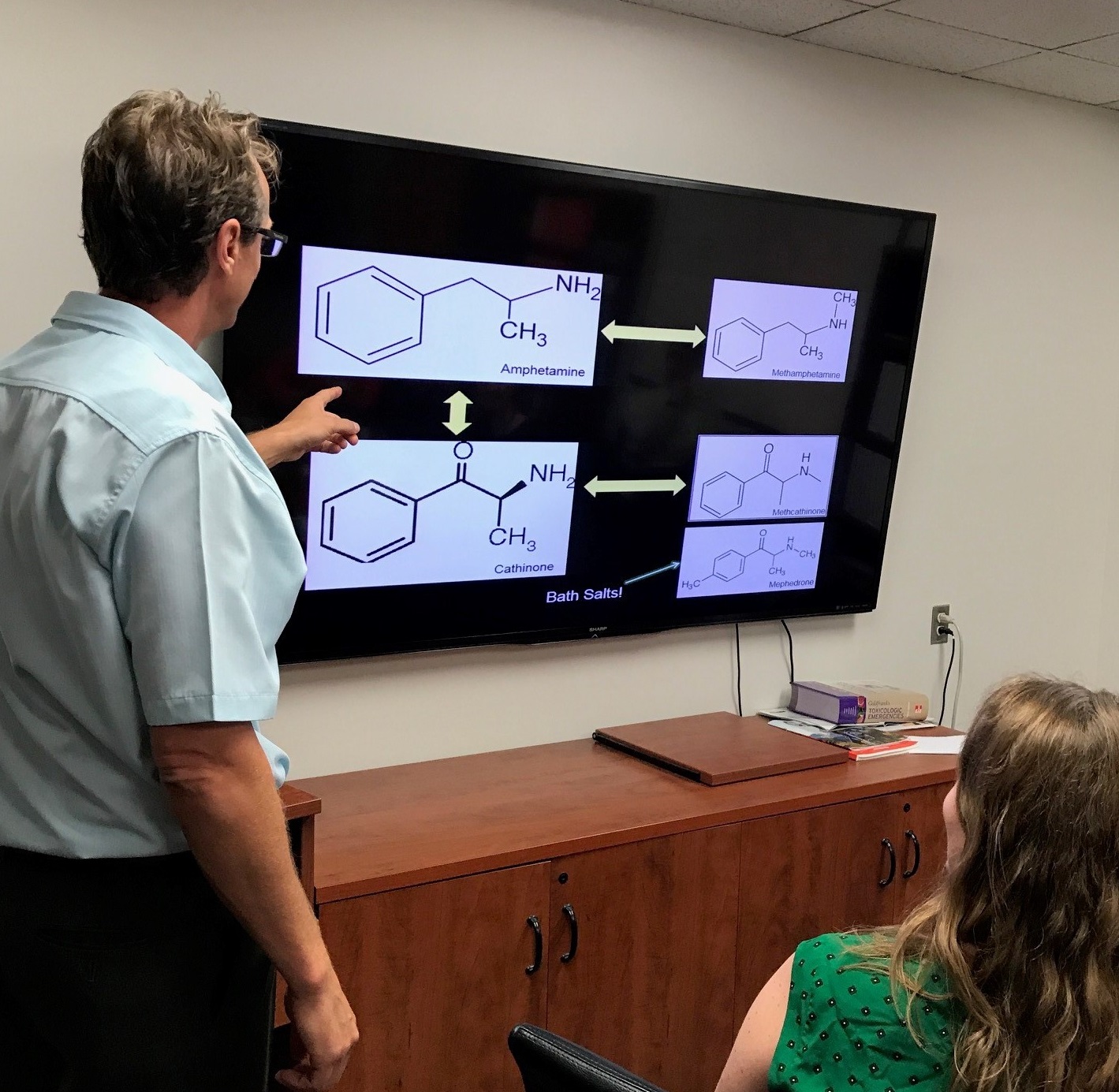 This fellowship includes rigorous core content studies through weekly didactic sessions, faculty lectures and review of comprehensive articles and textbook chapters during the first year. Fellows also gain valuable teaching experience by engaging with the residency programs, School of Medicine and School of Pharmacy through lectures, simulation lab, small-group discussions and mock oral board examinations. First-year fellows also attend the Emergency Medicine Basic Research Skills (EMBRS) workshop through the American College of Emergency Physicians (ACEP).
Second-year fellows lead teaching rounds in the Virginia Poison Center. Didactics during year two are increasingly focused on board preparation, with weekly case conferences and journal clubs progressively utilizing primary literature to address clinical questions, controversies or myths germane to the subspecialty.
We encourage our fellows to pursue their unique interests and offer flexibility to modify the curriculum based on their aspirations. Elective clinical rotations include the following:
Addiction medicine
Forensic toxicology
Pediatric critical care
Fellows can also obtain and complete formal coursework in areas such as the following:
Medical review officer
Advanced hazardous life support (AHLS)
Fellows are directly involved in all aspects of the Division of Clinical Toxicology, which includes an active consultation service that evaluates about 250 inpatient and 40 outpatient clinic patients each year.
The program also focuses on teaching, and the division runs the medical toxicology clinical rotation that annually hosts about 180 emergency medicine, internal medicine and pediatric residents, along with medical students, visiting residents and fellows and pharmacy students and residents. We also provide professional education for EMS providers, nurses, medical students, residents and physicians with at least 250 lectures at local, regional and national venues.
A Week in the Life
Each week, fellows can expect a schedule along the lines of the following:
Monday

Consults

Tuesday

Consults

Wednesday

Consults

Thursday

Consults

Friday

Consults

Teaching Rounds

9 - 11 am

Board Review

9 - 10 am

Educational and Research Activities

12 pm -

Teaching Rounds

9 - 10 am

Educational and Research Activities

Environmental &

Occupational Toxicology Clinic/Journal Club

1 - 3 pm

Educational and Research Activities

Fellow Case Conference +

Core Content Review

10 am - 12 pm

or

EM Conference

Research Meeting

1 pm -
Research
Attending physicians, fellows, residents and medical students within the Division of Clinical Toxicology and Department of Emergency Medicine continuously engage in research and scholarly activities. Those interested in cutting-edge research, which ultimately translates to improved patient care, also have the opportunity to collaborate with scientists in the School of Medicine and the Weil Institute of Emergency and Critical Care Research.
Wills BK, Billet M, Rose SR, Cumpston KL, et al. Prevalence of hematologic toxicity from copperhead envenomation: An observational study. PMID: 31342795
Downs JW, Hoffman RM, Cumpston KL and Rose SR. Occupational medicine forum: What should OEM physicians know about ammonium bifluoride? PMID: 31261217
Anderson V, Gerado C, Rapp-Olsson M et al. Early administration of Fab antivenom resulted in faster limb recovery in copperhead snake envenomation patients. PMID: 30175628.
Patel AM, Wheeler DC, Rose SR et al. Prevalence and characteristics of pediatric opioid exposures and poisonings in the United States. PMID: 30612813.
Schall C, Cumpston KL, Lenczowski J, Wills BK. A Woman with Severe Rash. PMID: 30031506
Cumpston KL, Wiggins JC, Mlodzinski S, Moyer J, Wills BK. Update on Current Treatment of Acute Opioid Overdose. Curr Treat Options Psychiatry. 2018
Cumpston KL, Carter M, Wills BK. Clinical outcomes after Kratom exposures: A poison center case series. PMID: 28751041
Nguyen T, Armengol C, Wilhoite G, Cumpston KL, Wills BK. Adverse Events from Physostigmine: An Observational Study. PMID: 28716594
Moss MJ, Maskell KF, Hieger MA, Wills BK, Cumpston KL. An algorithm for identifying mothball composition. PMID: 28541143
Maskell KF, Ferguson NM, Bain J, Wills BK. Survival after cardiac arrest: ECMO rescue therapy after amlodipine and metoprolol overdose. PMID: 26913719
Compensation
What to expect as a Medical Toxicology fellow
Fellows work 12 hours per week clinically in our emergency department as teaching attendings (approximately five 10-hour shifts per month).
Working in the ED at VCU is an excellent experience for our fellows, especially for those interested in an academic career. VCU Medical center is the busiest Level 1 trauma center in Virginia and provides care for approximately 95,000 patients each year, including 4,000 trauma victims. Fellows work closely with and often mentor emergency medicine residents both clinically and with academic projects, building an excellent portfolio for a future in academic emergency medicine.
Fellows' compensation includes the following:
Base pay of $62,782
Professional expense account of $2,500
Benefits including medical insurance, generous paid time off and hospital-based childcare coverage
The fellowship also covers travel and expenses to the North American Congress of Clinical Toxicology (NACCT) and American College of Medical Toxicology (ACMT) meetings and ACEP Emergency Medicine Basic Research Skills (EMBRS) course.
Moonlighting is allowed, and fellows often choose to work additional shifts in our emergency department. With moonlighting factored in, our fellows earn an average of $95,000 per year. Additionally, the Richmond metropolitan area is very affordable with a lower overall cost of living than most other parts of the country.
Life in Richmond
Urban life with a small-town feel
We encourage our students, residents and fellows to maintain a healthy work-life balance, and Richmond is a wonderful place to engage in that well-rounded lifestyle. As the capital of Virginia since 1779, Richmond attracts students, faculty and staff from around the globe. The city's location affords easy day trips to destinations like Washington, DC, Virginia Beach, Colonial Williamsburg and the Blue Ridge Mountains, among others.
As a mid-sized city with a metropolitan population of 1.3 million, Richmond provides stimulating activities while maintaining its intimate feel and unique vibe. Vibrant neighborhoods offer distinct, diverse experiences, with no shortage of art galleries, museums, music venues, restaurants, breweries and parks. For the outdoor enthusiast, you can't beat the offerings in the city's riverfront parks and urban wilderness areas such as white-water rafting, hiking, mountain biking and festivals.
Learn more about our community.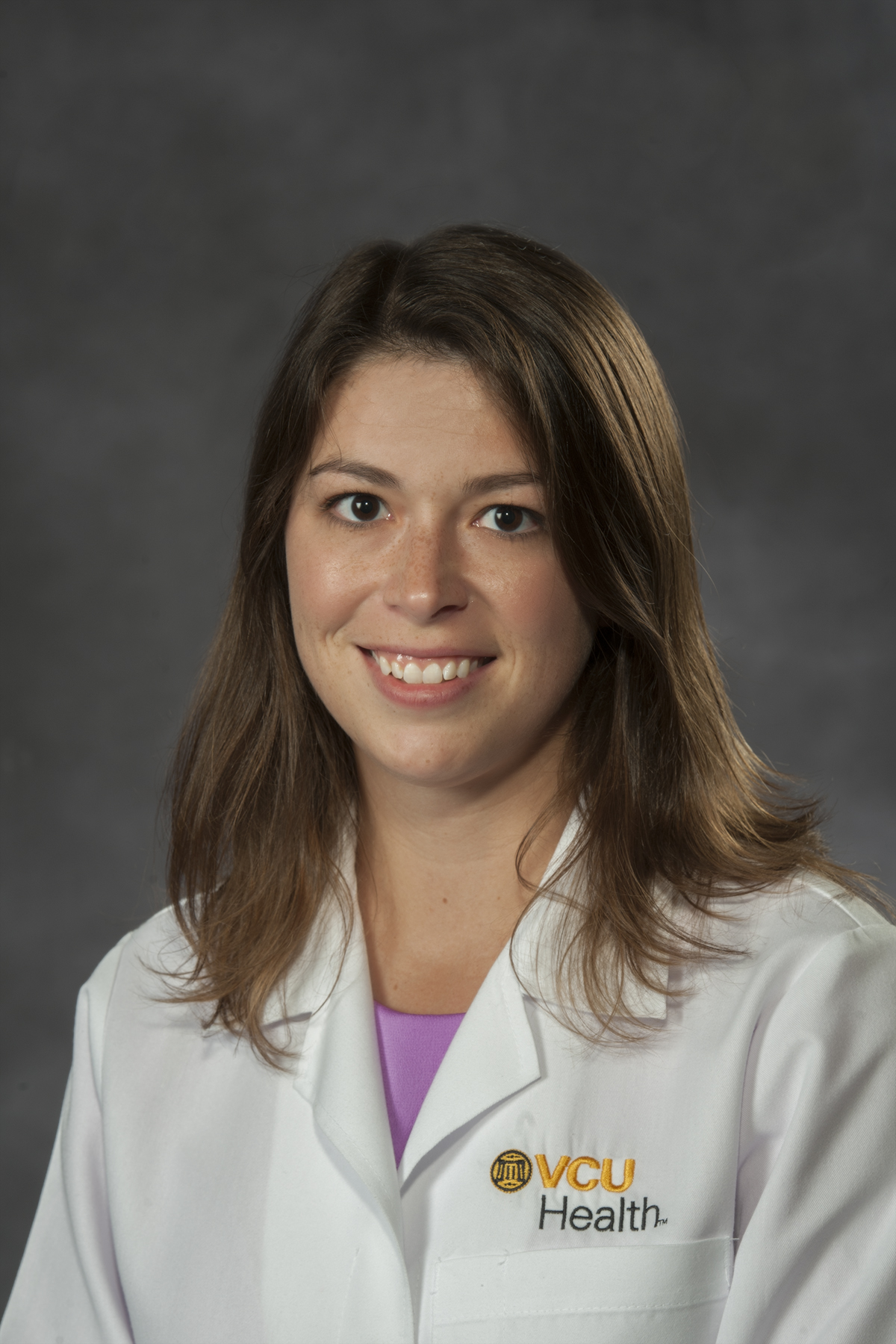 Emily Kershner, MD
Medical Toxicology Fellow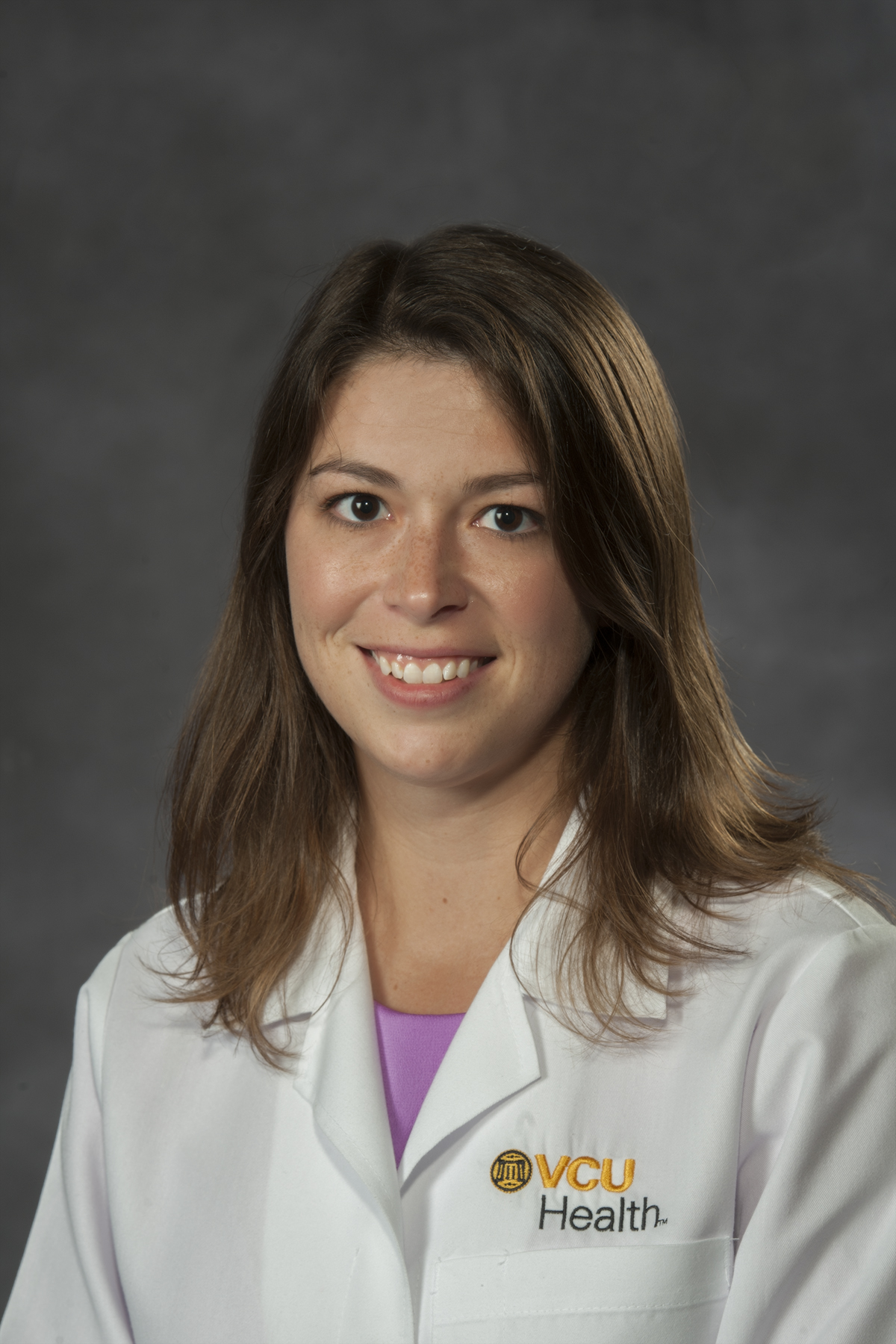 Emily Kershner, MD
Medical Toxicology Fellow
Emergency Medicine
Residency: Virginia Commonwealth University
Medical School: Virginia Commonwealth University School of Medicine


Email: emily.kershner@vcuhealth.org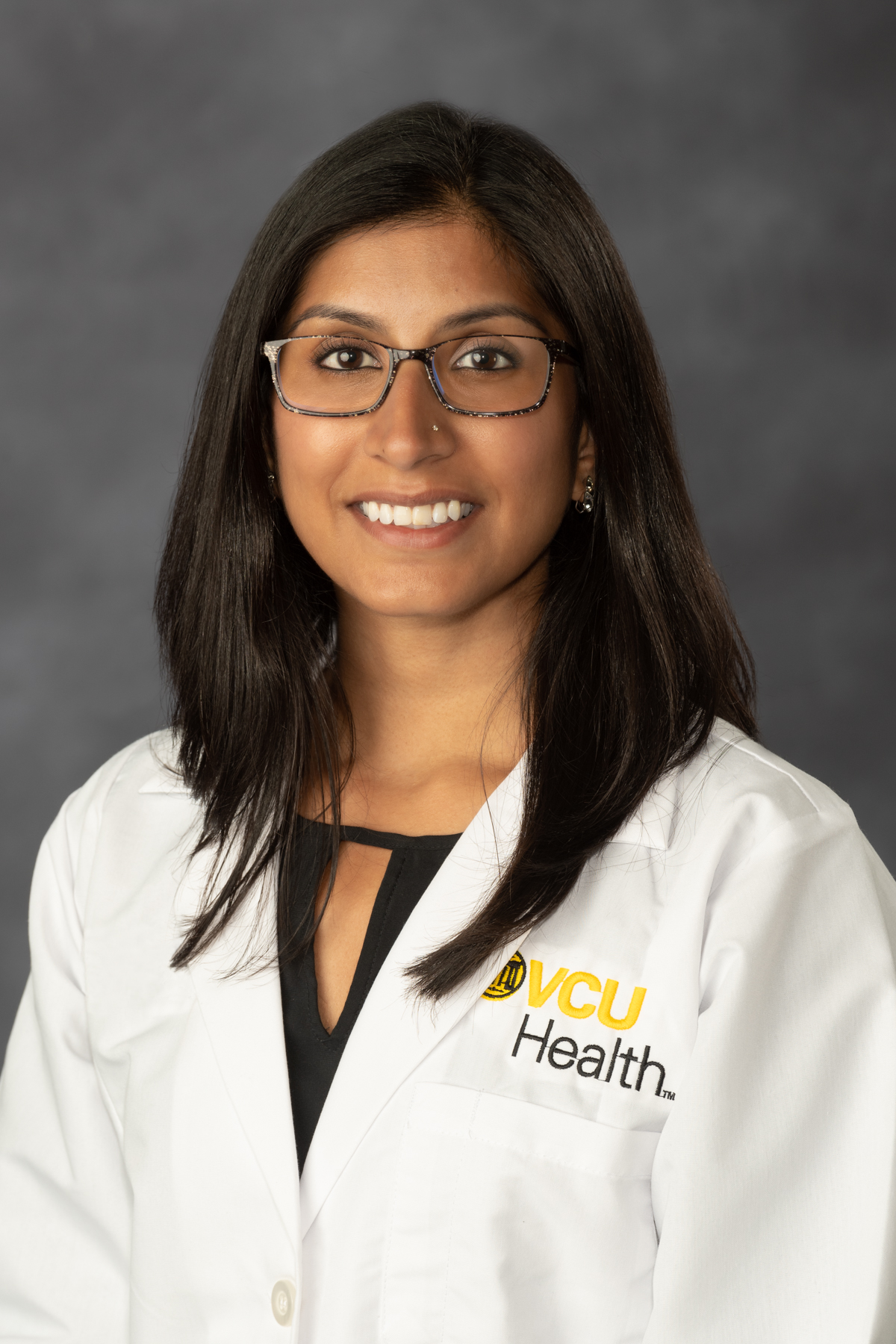 Natasha Tobarran, DO
Medical Toxicology Fellow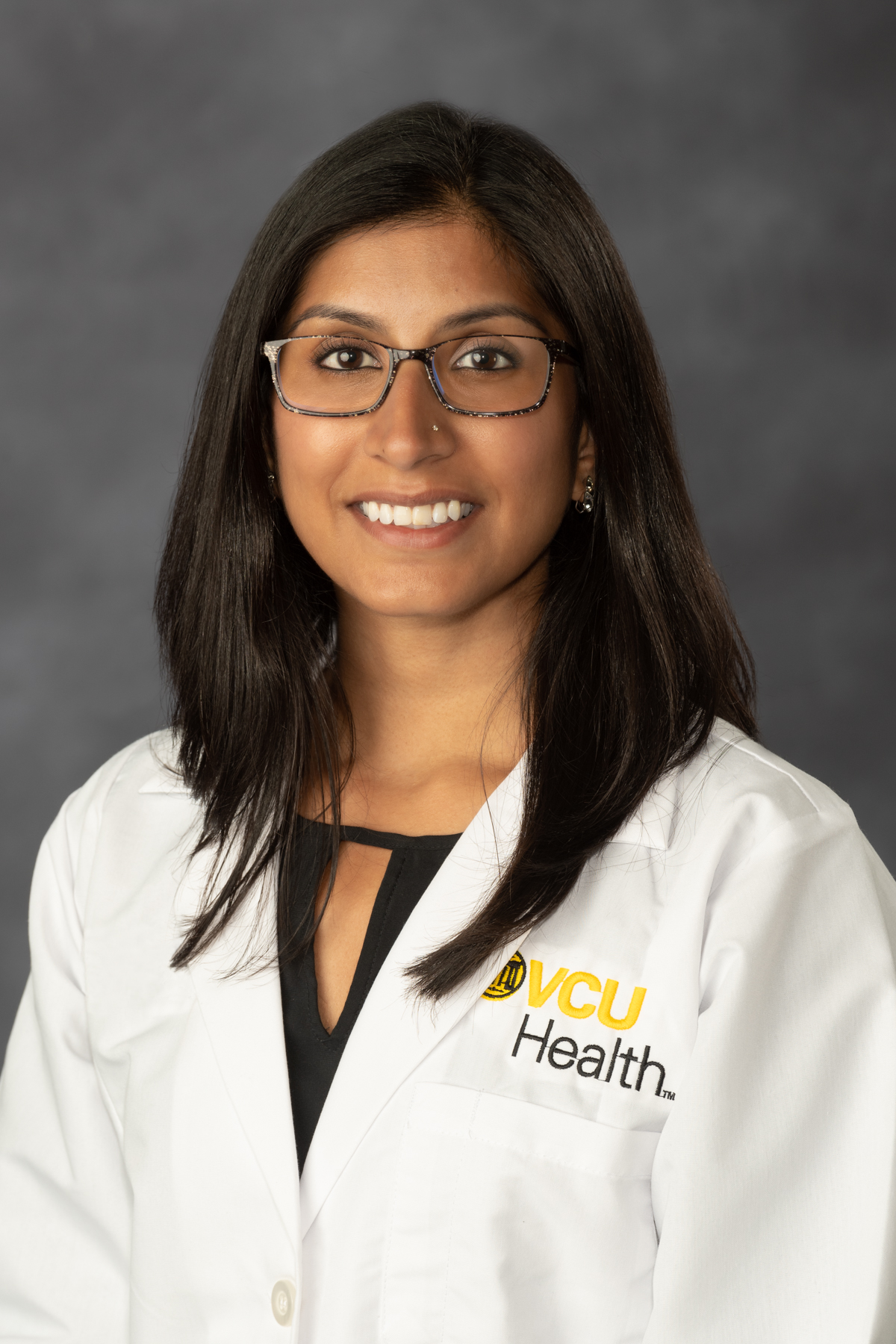 Natasha Tobarran, DO
Medical Toxicology Fellow
Emergency Medicine
Residency: York Hospital Program (Emergency Medicine - General) - York Hospital
Medical School: University of New England College of Osteopathic Medicine
How to Apply
Please email your CV and three letters of recommendation, one of which must be from your residency director, to Dr. Wills. We accept applications in July for the following year, and interviews take place between July and October. Recognizing that your time is valuable, we offer a flexible interview process. Candidates will have a complimentary one-night hotel stay in Richmond, and we host candidates for a half-day of interviewing with faculty, lunch and tours of VCU and the city.
We participate in the National Residency Matching Program (NRMP), and rank order lists are required by mid-November. Those who wish to apply after the match may be considered up to December.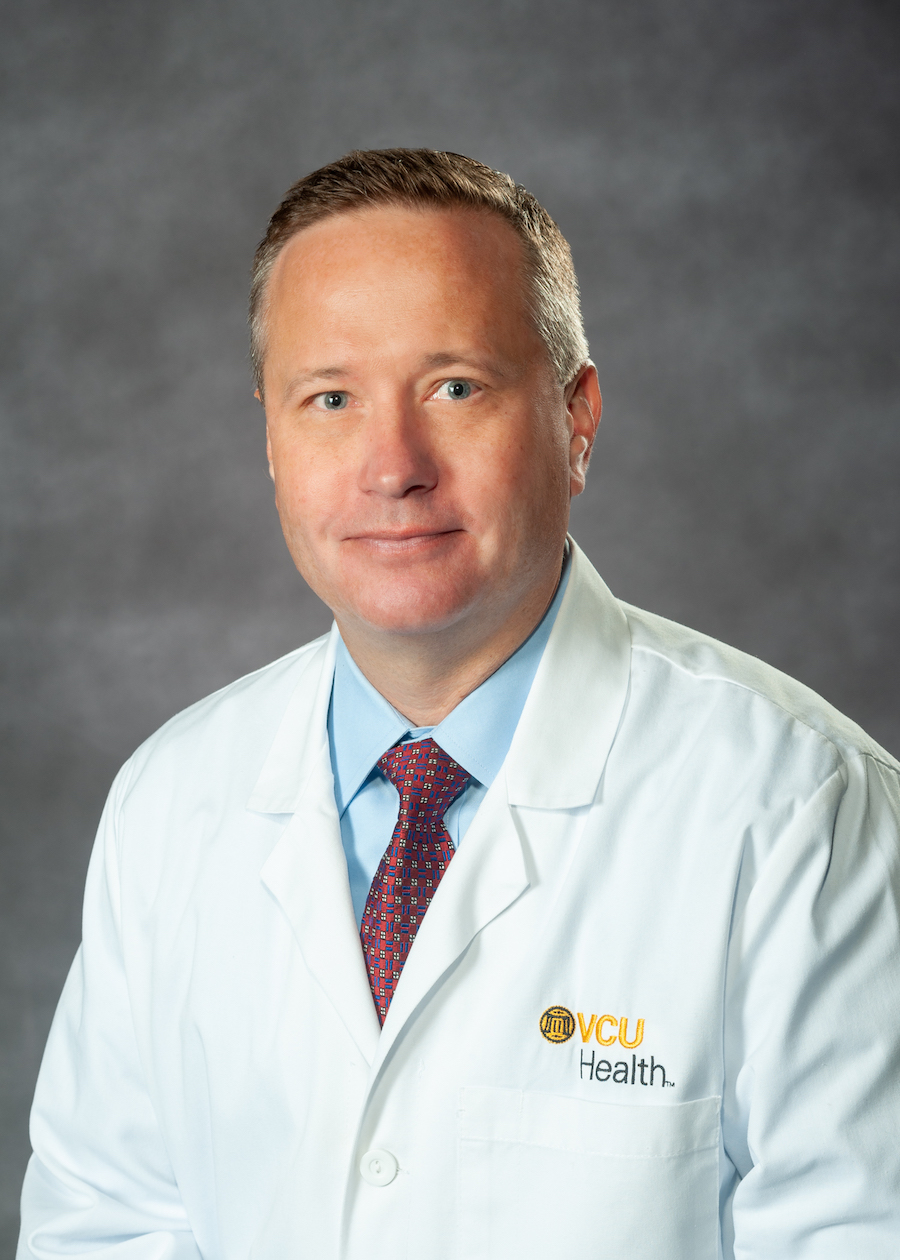 Brandon Wills, DO, FACEP, FACMT, FAACT
Medical Toxicology Fellowship Director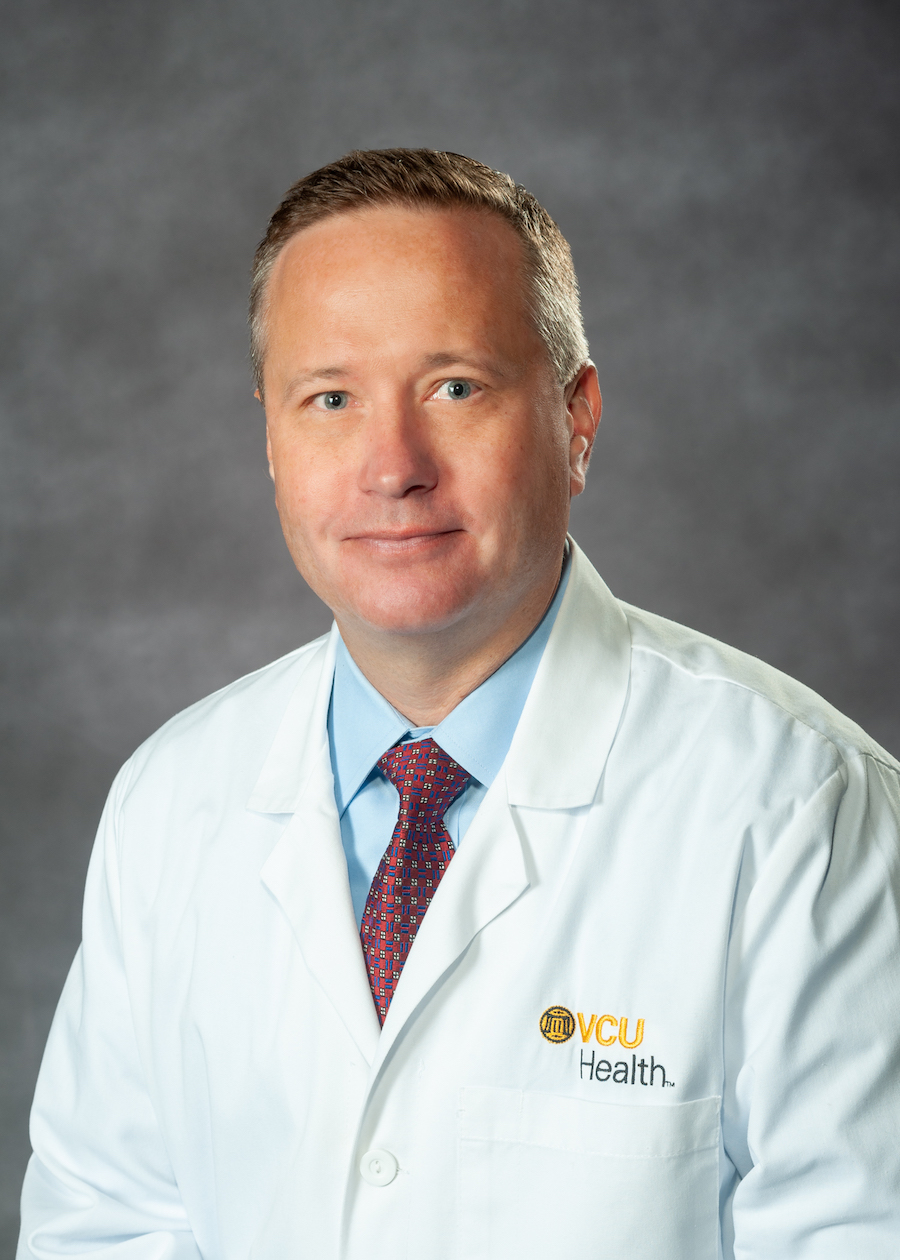 Brandon Wills, DO, FACEP, FACMT, FAACT
Medical Toxicology Fellowship Director
Division of Clinical Toxicology
Email: brandon.wills@vcuhealth.org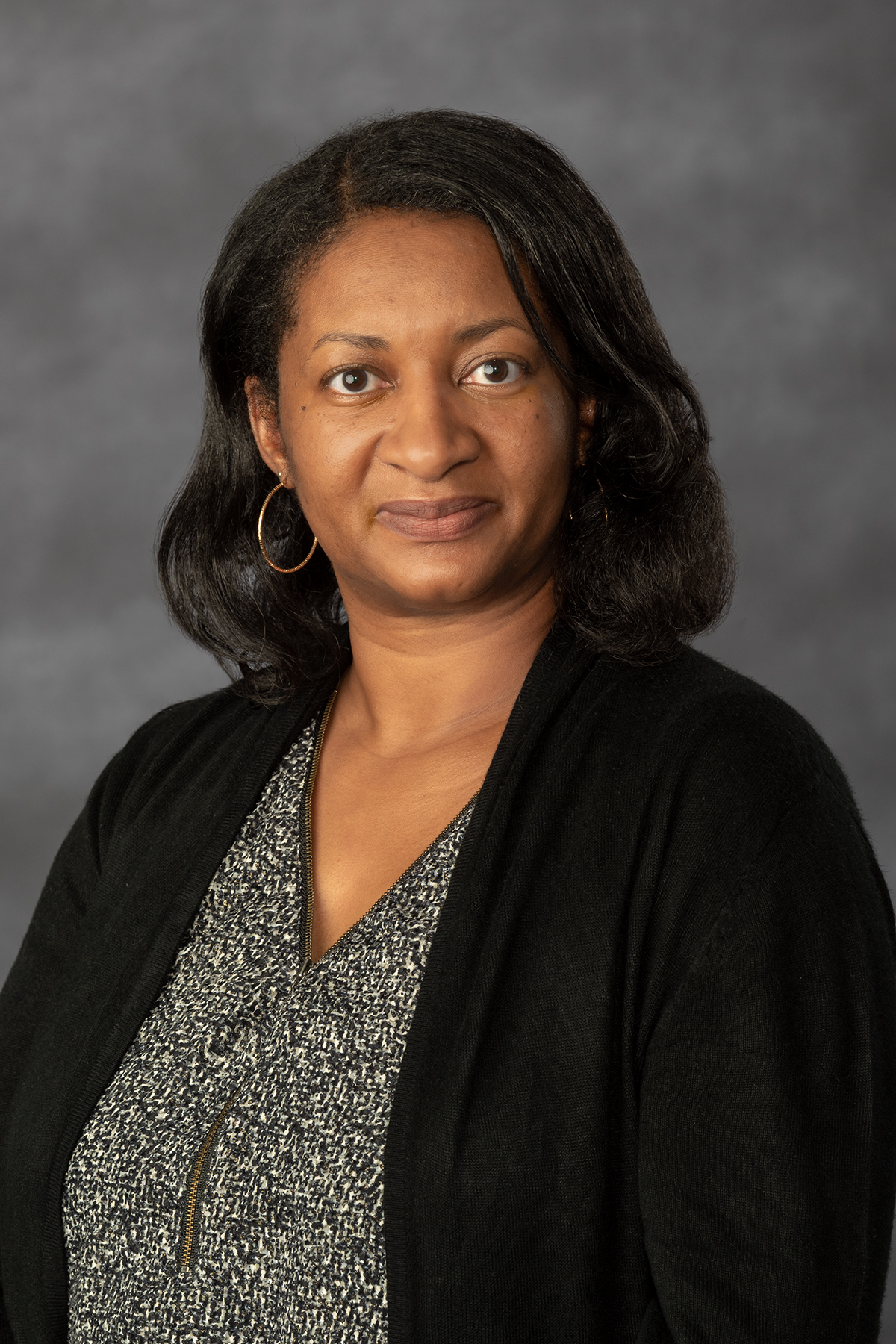 Sharon Fleming
Fellowship Coordinator