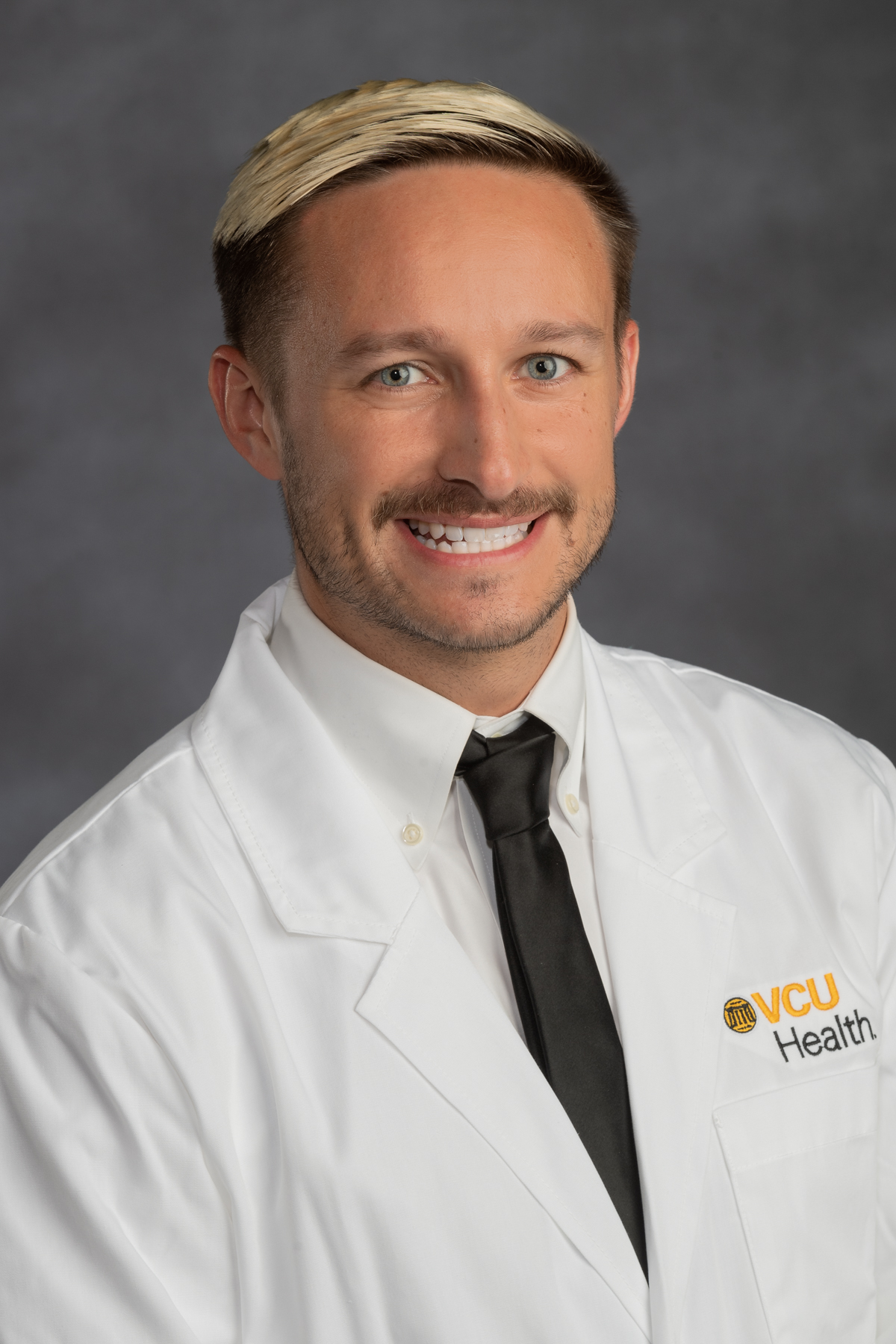 Department: Emergency Medicine
Email: riley.north@vcuhealth.org
Hometown: Falls Church, VA
Medical school: Virginia Commonwealth University School of Medicine
Why VCU EM: You'll be tired of hearing this answer but this is the absolute truth - it's the people here. I had the pleasure and fortune to work with the attendings, residents, nurses, and other staff (including off-service) as a medical student here and I liked pretty much everyone I encountered. This combined with an incredibly supportive and inclusive program leadership, high acuity patient population, and the opportunity to make meaningful changes for our underserved patients make VCU EM an attractive training program.
Favorite thing to do in RVA: Bike down to Belle Isle with some buds and hang out on the rocks while watching the white water kayakers and rafters paddle on by is never a day spent poorly. A morning or afternoon on the river-side Manchester climbing wall followed by some beers back in town is also a winner. I'm trying to lean in to the EM stereotype here as unabashedly as possible :)
Best kept RVA secret: The Pipeline trail is a must-see if you spend any time in RVA. It's a metal catwalk right over the river with great views of the rocks and rapids. It passes right by a Great Blue Heron rookery so you'll see plenty of those majestic, prehistoric-looking beasties on your walk. Tough to find on your first go which is why even lifers here may have missed it.
Fun fact: I have the same birthday as Rihanna.