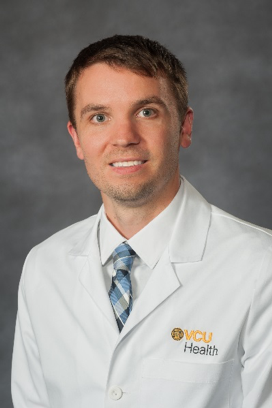 Department: Emergency Medicine
Email: jeffrey.strojny@vcuhealth.org
Hometown: Wilmington, DE
Medical school: Virginia Commonwealth University School of Medicine
Why VCU EM: Extremely welcoming group of residents and faculty. Fantastic facility. RVA is an amazing city; I truly enjoy coming to work every day.
Favorite thing to do in RVA: Running (down along the river or out on the roads), getting new running shoes at the world-famous New Balance Richmond shoe store, road biking (RVA is becoming increasingly bike-friendly), brewery crawls through Scott's Addition.
Best kept RVA secret: Nice try, but I'm keeping it a secret.
Fun fact: Currently an aspiring novice treasure hunter. Email me if you know where any treasure is buried.