Benjamin Quigley, MD, MPH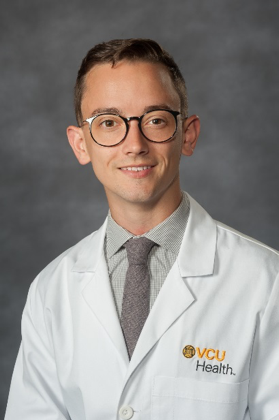 Department: Emergency Medicine
Email: benjamin.quigley@vcuhealth.org
Hometown: Knoxville, TN
Medical school: University of North Carolina School of Medicine
Why VCU EM: Well-rounded training program with engaged and supportive faculty in a great city.
Favorite thing to do in RVA: A full day of mountain biking, outdoor rock climbing and swimming in the river all within a mile of my front door.
Best kept RVA secret: The city has 3,000 alleys that cover more than 200 miles and include some hidden gems like a public park, honeybee hives and a live music venue.
Fun fact: My dream vacation is a round-the-world motorcycle sabbatical.